Making the Discarded
Marvelous with our New
Creative Playspace
Making the Discarded
Marvelous with our New
Creative Playspace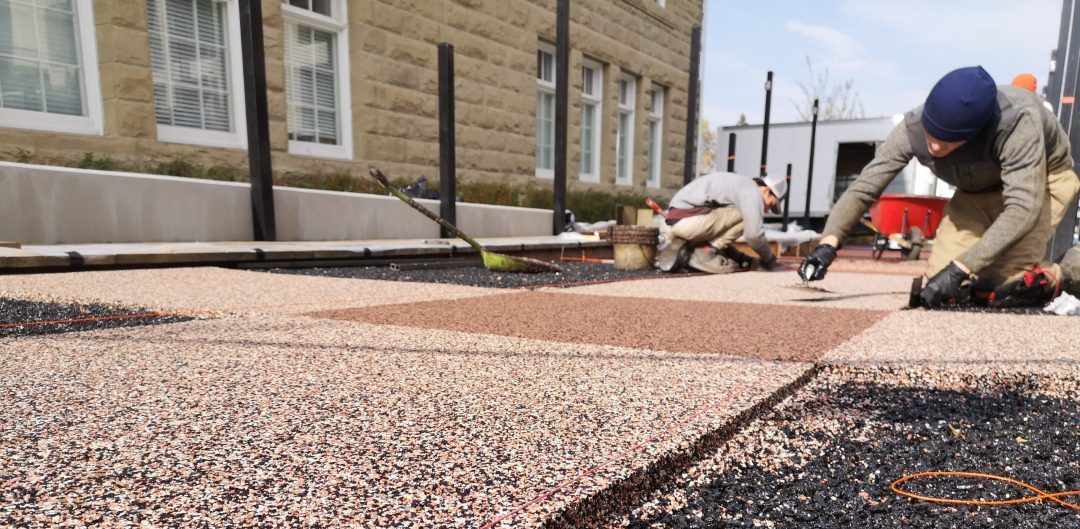 As a developer of creative facilities, cSPACE takes care in the places we help shape, make and activate.
We believe that well designed spaces can enhance the creative potential of our community. In considering sustainability, we believe we can improve the quality of the urban realm for the entire community, for generations to come.
We needed a dedicated play area for our Maria Montessori Education Centre tenant's children. We also wanted an adaptable space to support our tenant programming and community events year round. Now with generous support from The Edward and Kal Tire's RePlay Fund we're seeing the vision come to life.
The idea for a creative playspace that could be "a catalyst for interaction with artists in cSPACE, seniors in The Edward and children" ignited through collaboration with our neighbours at The Edward.
With design expertise at O2 Planning and Design the concept of an adaptable outdoor creative classroom came together. A stage area with powered poles, hanging hardware and open fencing materials allow for a myriad of ways to incorporate creative activities. Sliding and swing gates allow the space to open up to the community for programming and events.
This concept aligns with the legacy of the public school's use, the present needs for the child centre, and ongoing opportunities for art activations, a market stage, or impromptu performances from drama camps that will bring the space to life.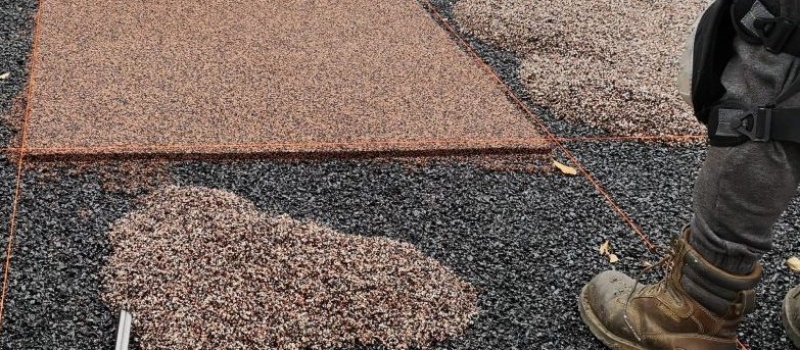 Sustainability Underfoot
There's also a sustainability story for this space that is in keeping with our LEED Gold redevelopment. Much like the repurposing of an old historic school, we have reimagined new uses for discarded car tire scraps.
Special thanks go out to the Kal Tire RePlay Fund, a community program that supports Canadian charities and nonprofits in covering the cost of recycled rubber products. This Fund supports local community development and stimulates demand for recycled scrap tire products while leaving a lasting legacy in communities.
The recycled rubber surface material used in our creative playspace is made of approximately 200 used passenger tires and showcases cSPACE commitment to environmental sustainability. The rubber surface and decked areas have also been designed to be accessible by wheelchair and citizens of mixed mobility.
As we write this post, the decking is near complete and our recycled rubber contractors are grading and completing the flooring layout for the intricate installation before the snow flies. Stay tuned as the final elements come together for a grand reveal.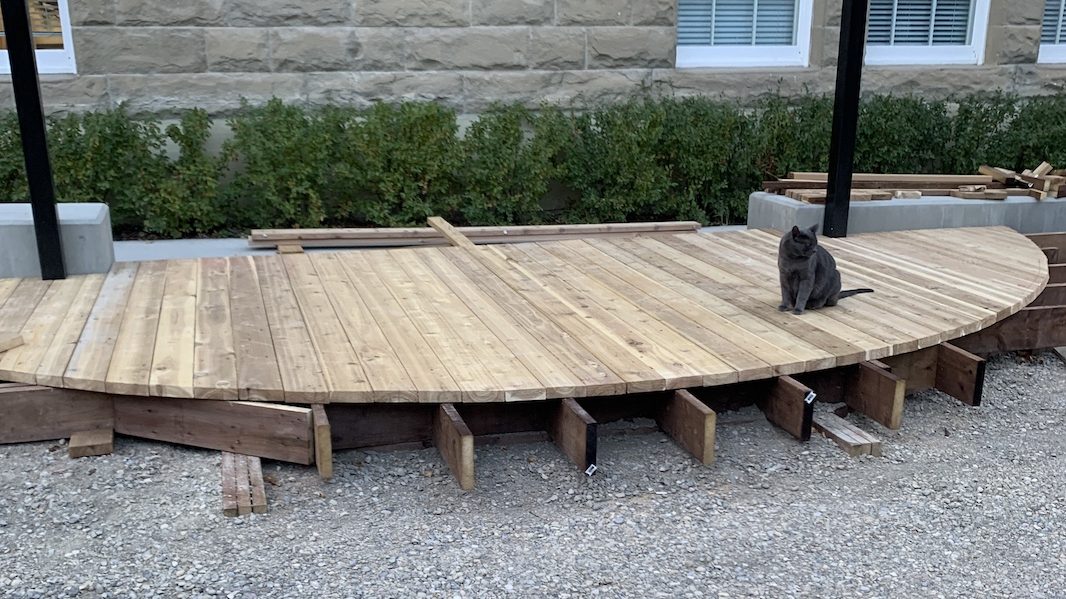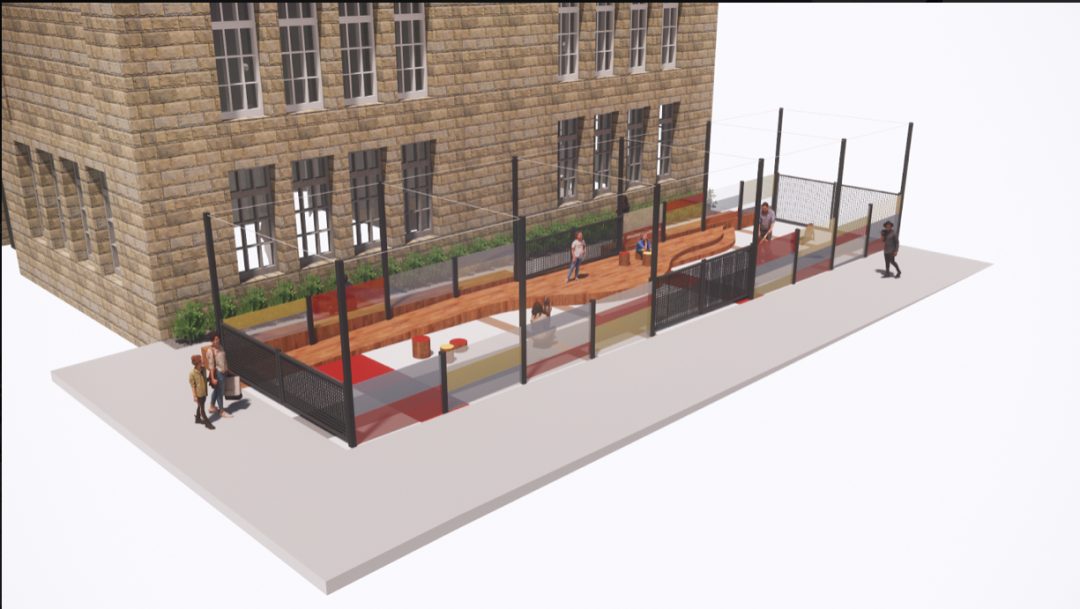 Artists activating people and place
We are so pleased that this project does not stop there. In the month to come, cSPACE will be working with Calgary artist Billie Rae Busby, students at Maria Montessori Education Centre and residents at The Edward in devising a collaborative project to activate the space this Fall.
This space will be an example where lifelong learning through the arts, play and environmental responsibility all come together!
Thanks to neighbourly support from The Edward and the Kal Tire RePlay Fund, our cSPACE Play Space will demonstrate our ongoing commitment to building a community asset that is vibrant and sustainable for years to come.