Léda Davies
Léda Davies
Aerialist, Writer, Theatre Artist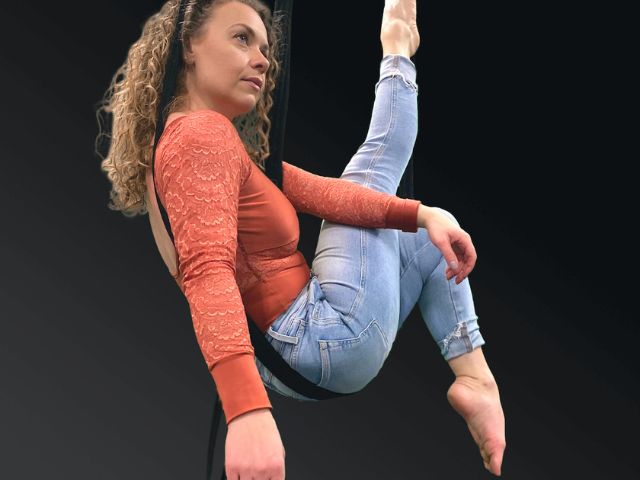 Léda Davies
Aerialist, Writer, Theatre Artist
Léda'a practice is driven by a desire to physicalize theatre and reshape definitions of disciplines through blending theatre and circus. By combining the virtuosity of circus with the storytelling power of theatre Leda believes we can activate our thinking processes in new ways.
Léda's Incubator project focussed on completing an interdisciplinary show whose progress had been cut short by the circumstances imposed by the global pandemic. An integration of text and aerial circus, it is inspired by the play Fish at the Bottom of the Sea (referred to as Fish), written by Nicole Schafenacker, a story of love and grief. This stage of the project saw Léda and her team incorporate sound design as an integral part of the work. Using the Studio Theatre as a literal jumping off point, Léda's team was able to practice the aerial components of the show and develop the other technical aspects at the same time.
For more on the experience, watch Léda's artist documentary (at left) or read our interview with her (link below).
Artist Documentary